With Our Kids Martial Arts Classes, Every Child In Belmont Can Thrive!
Are you looking for a way to keep your child active, build their confidence, and offer them a path to lifelong fitness? Then join us at Tokyo Joe's for the best Kids Martial Arts Classes around. We offer age-specific training for students across Belmont and Waltham, teaching the basics of martial arts before challenging them as they grow.
Give your child a boost today at Tokyo Joe's!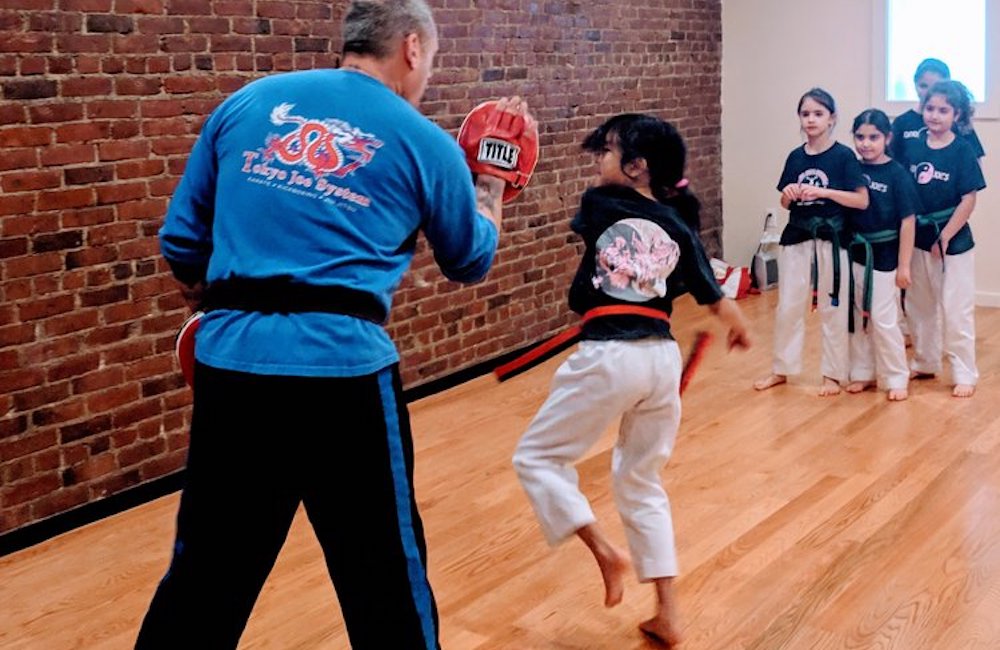 We're Proud To Offer Kids Martial Arts Training For Every Child In Belmont And Waltham
Gone are the days when karate students are thrown into one big class and expected to learn at the same pace. At Tokyo Joe's, we know every child is different. And that's why we have broken our Kids Martial Arts program into age-specific classes where students can surround themselves with classmates of their same age and ability. Furthermore, we boast a high teacher-to-student ratio so your child gets the best of both worlds: a social learning environment as well as one-on-one instruction.
Our hybridized karate discipline, perfected over the course of 26 years, brings in elements of kickboxing, CrossFit, yoga, and more--there's something for everybody! Find the class that works best for your child:
Little Dragons (Ages 3-4): Our most basic instruction, this program focuses on the fun elements of martial arts movement while ensuring that every child is safe and supported.
Tigers (Ages 5-6): We aim to teach our Tigers the benefits of discipline and respect. Students also gain a foundation of athletic abilities like balance and coordination.
Warriors (Ages 7 and up): Our most advanced kids class, the Warriors refine their martial arts techniques with exciting and challenging activities.
Kids Fit: Not interested in kicks and punches? No problem. Kids Fit offers all the mental and physical benefits of Kids Martial Arts, without the focus on martial arts training. Perfect for all ages. Just high-energy fitness fun!
Our Kids Martial Arts Classes Can Set Your Child Up For Success In All Aspects Of Life!
It doesn't matter if your child trains with us for one year or 10. Our Kids Martial Arts program at Tokyo Joe's is designed to have a lasting impact by teaching students important life skills and instilling lifelong habits of physical activity. We strive to cultivate a safe, supportive environment where each and every student can pursue and achieve their goals.
No matter what path your child takes in life, they'll quickly learn to rely on the skills and values taught at Tokyo Joe's!
We're offering kids across Belmont and Waltham:
Perseverance and discipline
Respect for others
Incredible self-confidence
Focus and attention to detail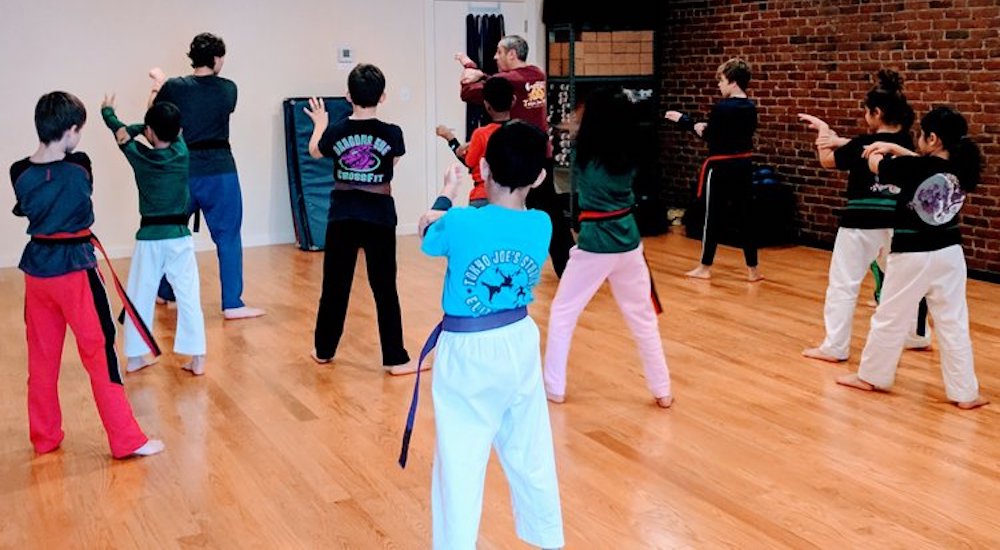 Take The First Step Today! Learn More About The Best Kids Martial Arts Classes In Belmont!
We take pride in offering the students of Belmont and Waltham high-quality Kids Martial Arts classes that are both fun and beneficial. Join us at Tokyo Joe's today and give your child the incredible experience of high-quality training.
Just fill out the short form on your screen to learn more or get started today!