Take On Our Rockin' Fitness Kickboxing Classes And Work Your Body Like Never Before!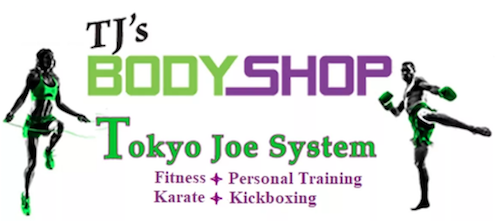 At Tokyo Joe's, our Fitness Kickboxing Classes truly have it all. Join us today and combine fitness, self-defense, and total-body strength training ALL IN ONE CLASS.
We're proud to offer men and women across Belmont and Waltham the chance to get fit and have fun in the process. Take on our Fitness Kickboxing Classes today and see the difference in no time!

Finally, A Fitness Kickboxing Class That's Perfect For All Experience Levels
That's right. You don't need any experience to thrive in our Fitness Kickboxing Classes.
That's because our instructors are dedicated to offering scaleable exercises and ongoing coaching to make sure that you get the most out of each workout no matter who you are. When you join us in Belmont, you'll take on a heart-racing workout that will push your body like never before.
From day one at Tokyo Joe's, you can:
Melt fat and burn hundreds of calories
Tone every muscle in your body
Improve your cardiovascular health
Boost your agility, speed, and strength
We're Helping The Men And Women Of Belmont And Waltham Feel Great About Everything They Do
There's no substitute for the feeling of accomplishment that you'll earn every time you finish a class. And that feeling will stick with you in all aspects of life. In our Fitness Kickboxing Classes, we're working hard to help men and women feel great about themselves and face life with pride knowing they're giving it their all each and every day.
The team at Tokyo Joe's is here to help you:
Build self-confidence in everything you do
Stay motivated week after week
Reduce your daily stress levels and boost your energy
Make your goals a reality in no time!
Take The First Step Today! Join Us In Belmont For The Best Fitness Kickboxing Around!
You do not want to miss out on this incredible system. We've helped people of all experience levels across Belmont and Waltham see healthy, sustainable results and we can't wait for you to be next.
Just fill out the short form on your screen to learn more about our Fitness Kickboxing program at Tokyo Joes. We'll be happy to answer all of your questions right away!