Build Strength And Stay In Great Shape With Our Adult Martial Arts Classes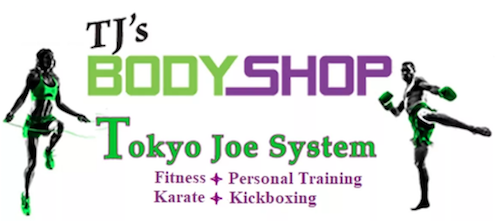 Sometimes it's tough to find a workout program and stick with it week after week. That's where we come in.
Our Fitness Classes at Tokyo Joe's are constantly changing to keep your body guessing and your mind motivated to return. Instead of traditional martial arts training for adults, we rely on high intensity training, strength training, and body weight movements to help men and women of all experience levels find success like never before.
Join us in Belmont and get started today!
Our Fitness Classes Are Changing The Way Belmont And Waltham Train
If your idea of going to the gym is an hour on the treadmill or stuck on the stationary bike, come check out what a real workout can be when you add the energy and support of everyone around you.
Our Fitness Classes at Tokyo Joes are high-energy fun and surround you with a great group of new friends who can support you through every step of the journey. Plus, there's no experience level required to get started. We'll help you modify every movement and ensure your safety through every workout.
With us, men and women across Belmont and Waltham can take on:
Strength and muscle toning
Fat burn and sustainable weight loss
Heart health and endurance
Speed, agility, and coordination
Achieve Things You Never Thought Possible
With our team at Tokyo Joe's, we truly believe anything is possible. We are dedicated to helping you get the most out of your body and we are here to support you every step of the way.
Don't let discouragement hold you back. Our goal every day is to build up our students with exciting workouts and push you to dig deeper than you ever have before.
In no time, you can gain:
Self-confidence and a sense of accomplishment
Motivation to keep going week after week
Determination through every challenge
It's Time For A Change. Join The Movement With Our Fitness Classes In Belmont!
Make the move today and start your journey toward better health and incredible accomplishment. Our Fitness Classes at Tokyo Joe's are designed to help everyone succeed and we're ready to share that process with you.
Fill out the short form on your screen to learn more about everything we have to offer in Belmont.